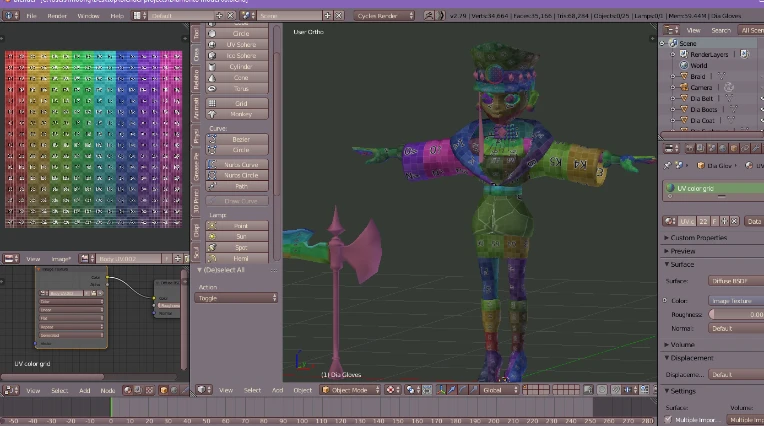 Though I would model my oc, Diamanto and its uv mapping time(first time using the uv color grid).
Still need to unwrap the rest of the stuff and fix the stretching (like on the coat bottom) then start combining and pack them for texturing. May model some little diamonds that goes around her.
Don't know if I'll do the texturing in Blender or in Zbrush.